Particle board, particle board (also known as Okal board) is an industrial wood board product with the components of wood chips, adhesives and other components (paraffin, hardener ...) pressed under temperature. and high pressure. Particle board, international name is Particle Board (PB) also known as Okal board, they have high mechanical strength, large surface size, rich in variety.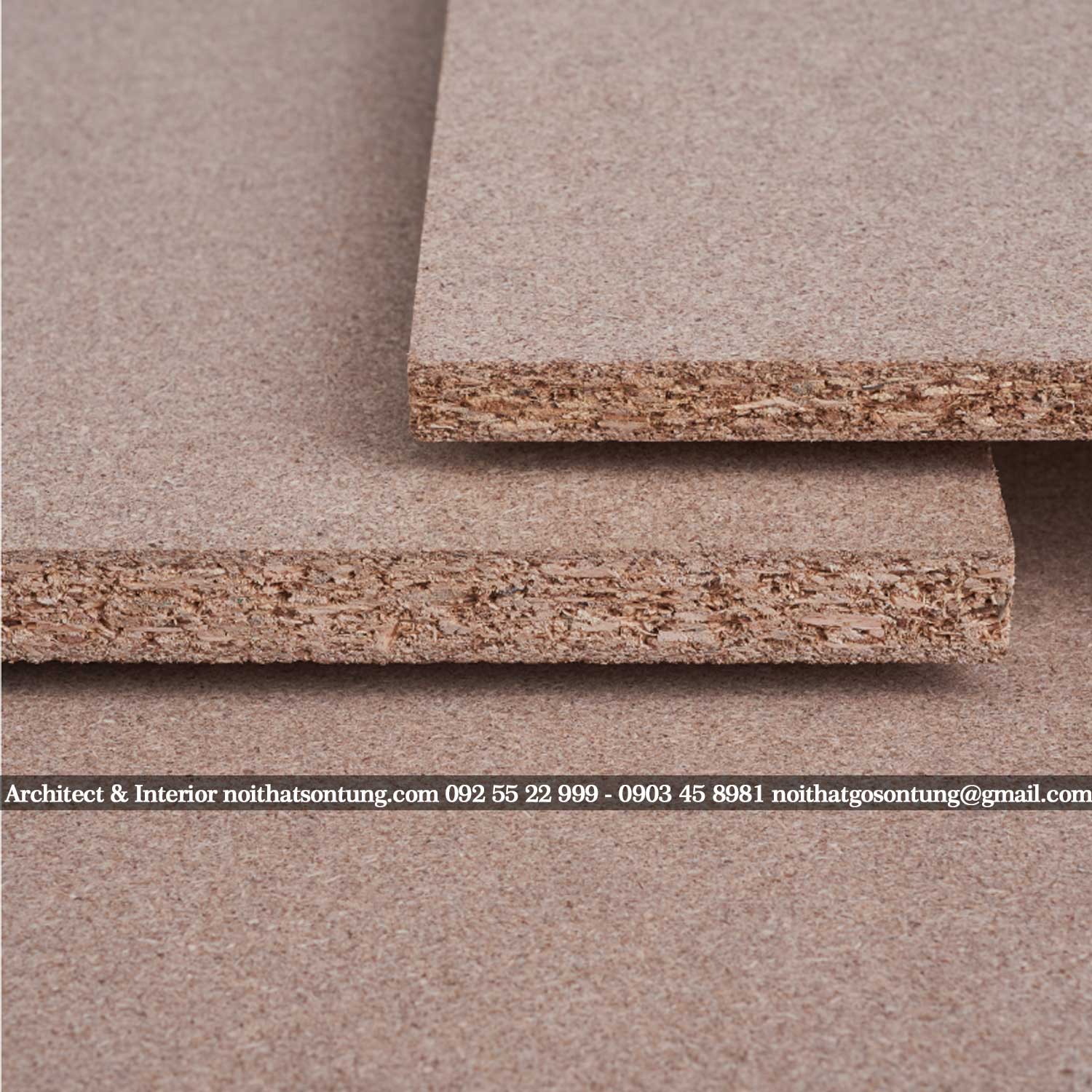 Chip board - Okal chipboard - Son Tung plywood board
Okal wood board or Okal is a type of wood made from wood tree trunks such as eucalyptus, rubber, acacia, etc., which is put into a pulverizer. The woodchip is then mixed with glue and pressed under temperature to produce wooden boards of different standard thickness. Particle board can then be covered with decorative surfaces such as Melamine, Veneer, Acrylic, etc. to make into exterior and interior products.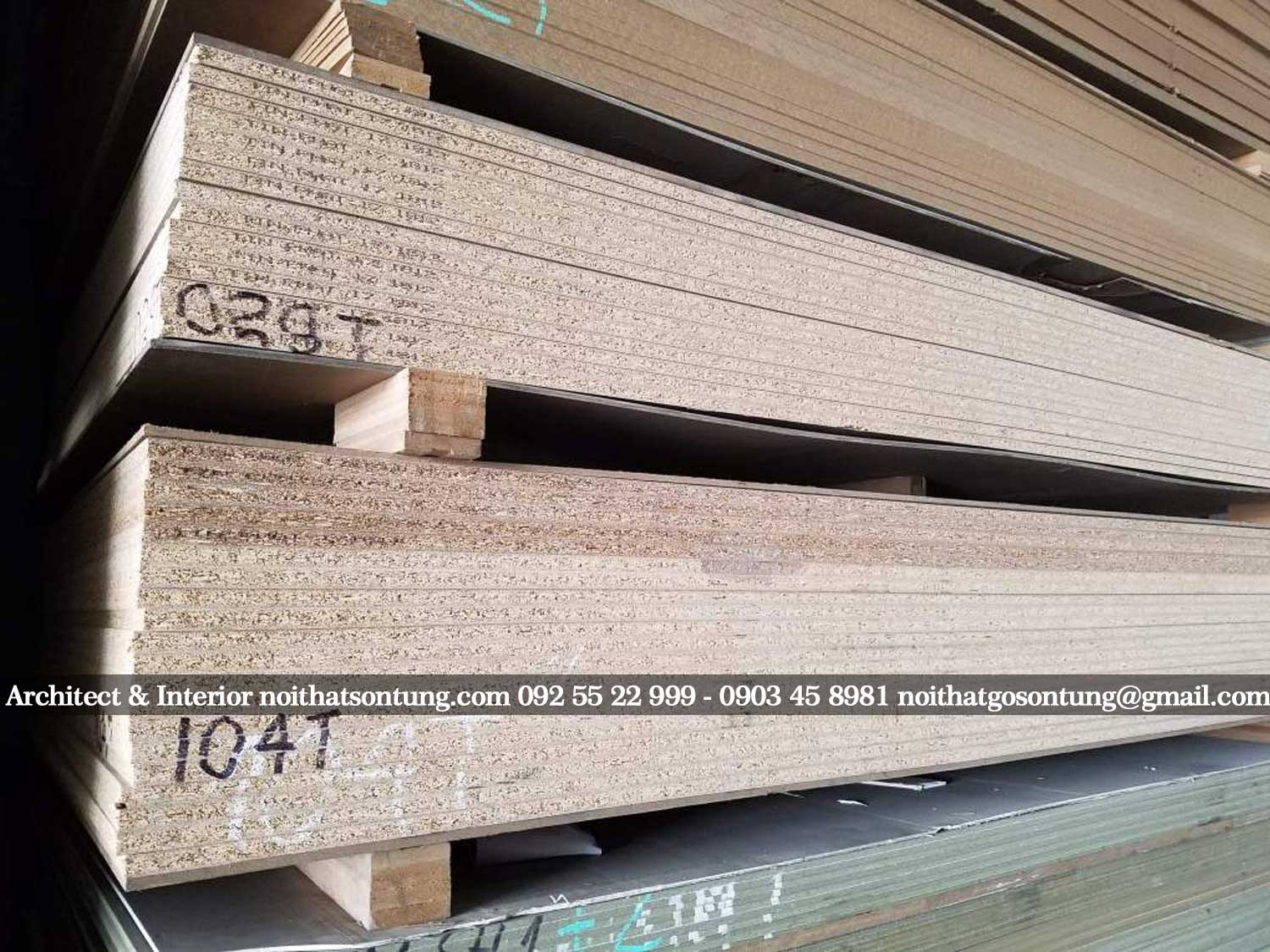 Chip plank warehouse - Okal plank in Hanoi
Typically, particle board has typical color of wood (yellow, brown). Moisture-proof boards are usually green and fire-proof boards are often red.
Chipboard is considered stable and inert in sheet form. The board can biodegrade over time.
Chipboard has no odor.
Particle board has an average density of 650 - 750 kg / m3.
Common particle board sizes are 1220 x 2440 and 1830 x 2440 (mm).
Common thicknesses of particle board: 17, 18, 25 (mm).
SON TUNG SERVICE TRADING PRODUCTION CO., LTD
Mobile: 0903458981 - 0925522999
Wooden warehouse: No. 155 - Street K2 - Cau Dien - Hanoi
Factory of Rural Production: No. 222, Extended K2 Street - Phu Do - Hanoi
Email: gosontung@gmail.com / noithatgosontung@gmail.com
Website: http://noithatsontung.com/ - http://www.gosontung.com/