Aluminum, also known as aluminum composite, is a specialized material in the advertising industry, in addition to facing the facade, people also use a lot in the construction of signs. Alu is divided into 2 types according to the need to use one is PET (indoor alu) with a thickness of 3.0mm and one is PVDF alu (outdoor alu) with a thickness of 3 - 4 - 5 mm and thickness. Aluminum is 0.2 -0.5. Each type has different advantages and disadvantages, depending on the application and needs that choose the right type for the project.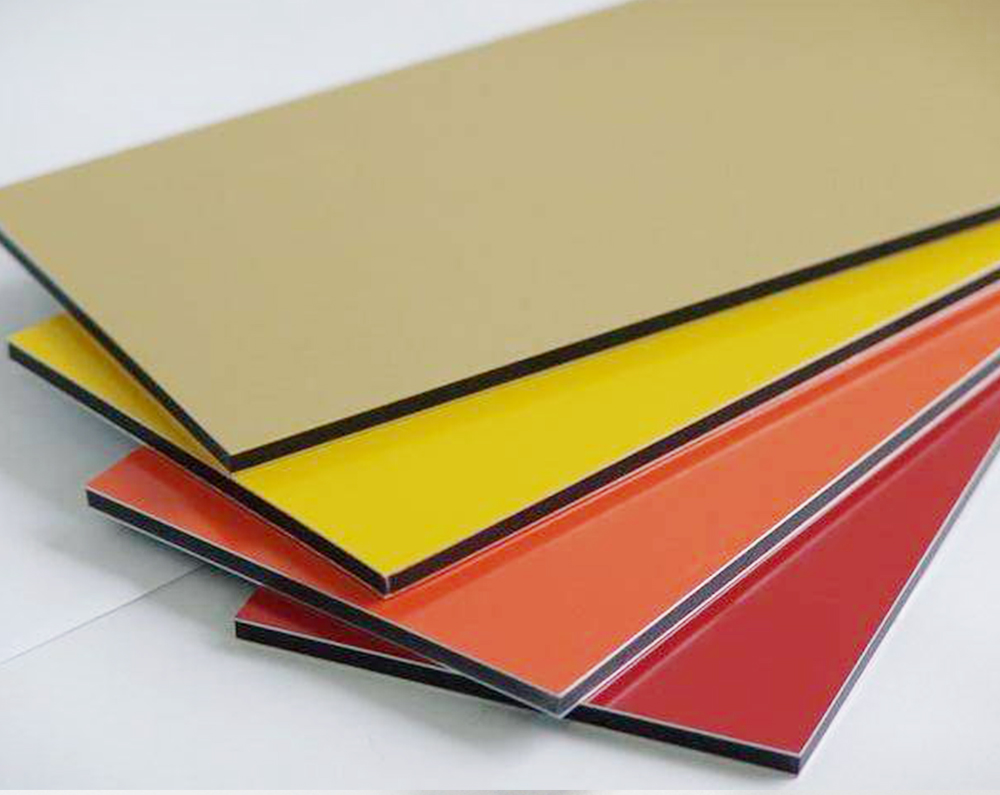 Aluminum alloy plate supplied by Son Tung wood
Aluminum composite panel construction
Although there are many brands with different types of alu, the structure and size have a certain common standard. The common alu structure consists of 7 layers of aluminum and aluminum alloys as shown in the illustration below
Aluminum alloy plate structure
- Standard size: 1,220 mm x 2,440 mm
- In addition, the length can range from 2,440 mm up to 6,000 mm depending on customer requirements when ordering.
- The usual thickness from 1 mm to 6 mm, fixed width: 1,220 mm, customers can order according to length, plate thickness or thickness of aluminum.
Advantages of aluminum alloy plate
Advantages of aluminum alloy plate
Diverse colors: Alu aluminum panels have quite high advantages in color, there are more than 30 colors from basic colors to fake colors brick, wood vein, stone vein and even the color of metal.
Easy installation: Alu sheet is very convenient for processing, construction thanks to superior properties that the sheet can be bent to execute the arches, round columns, gliding angles ...
Characteristics: Technically aluminum panels meet the standards of moisture, insulation, soundproofing, fire resistance and environmental weather resistance with high durability.
Costs: Saving a lot of costs thanks to the use of walling, not plastering and painting compared to the corresponding materials.
Aluminum alloy plate application in practice
On the market today, the application of alu in construction and advertising is quite popular, the reason many contractors choose this material is because alu aluminum panels bring high aesthetic efficiency, convenience in construction and it is is the trend in modern architectural works such as buildings, showrooms, offices.
Interior and exterior decoration in construction works
Facade of business facades, high-rise buildings
Making signs, billboards, light boxes alu
Making partitions, decorating showrooms
Welcome gates, cupolas, elevators ...